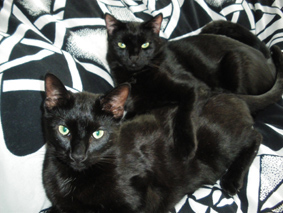 The Mouse-King.
The sand-cat on the pyramid
Pours upwards on the stones
To snatch from shining lizard guards
A mouse-king off his throne.
Like us, he lived in cracks of time
In his mousehole in the air.
Five thousand years or fifty days,

A sand-cat's always there.
Recently published
"Not worth an award". Letters, Oxford Mail March 21, 2019.
"Sparrows and sorbet. Exploring the historical range of Middle Eastern cooking". Review of P. Heine, The Culinary Crescent (Gingko); Nawal Nasrallah (ed.), Treasure Trove of Benefits and Variety at the Table (Brill); Bavarchi, A Persian Cookbook (Prospect), P. M. Isin, Bountiful Empire (Reaktion). In: TLS March 1, 2019.
Review of Shahed Saleem, The British Mosque: an Architectural and Social History (Historic England). In: The Art Newspaper 306, November 2018).
"Bones in the walls. A new exhibition exploring magic and belief". In: The Times Literary Supplement, October 26, 2018.
"Rationing flu jabs". Letters, Oxford Mail, October 26, 2018.
"Equal rights for 'applied' art' ". Review of F. B. Flood and G. Necipoglu (eds), A Companion to Islamic Art and Architecture, 2 vols. (Wiley Blackwell). In: The Art Newspaper 304, September 2018.

"Ghost hunting". In: Supernatural Tales 38 (Summer 2018), 17-24.
"The pale eyes of Winter". In: Ellery Queen Mystery Magazine 152 [1 & 2] (July/August 2018), 85-98.
"By Severn's flood". In: M. Beech (ed.), A Book of the Sea (Egaeus Press, 2018), 121-8.

"Murder in Oxford". Oxford Magazine 395, Noughth week, Trinity Term 2018, 26-7.

"Blue and yellow peril". Letters, The New European April 9-25, 2018, 19.
"NHS managers have got lessons to learn". Letters, Oxford Mail April 13, 2018.
"A Blyton the land". Letters, The New European March 8-14, 2018, 16.

"Thoughts lurking in an English sitting room". In: Something is going to happen. The Editor of Ellery Queen's Mystery Magazine and guests blog about suspense, short stories, and the mystery-fiction scene, January 17, 2018.
"Show more sympathy to plight of refugees". Letters, Oxford Mail January 8, 2018.
Now published:

The Best of the Best Horror of the Year, 10 Years of Essential Short Fiction, ed. by Ellen Datlow. Nightshade Books, October 2018.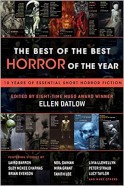 Publishers' Weekly for July 26th named this collection which reprints Jane's story, Majorlena, as one of the most anticipated books of this fall. Preeminent horror editor Datlow selects the darkest and most gleaming gems from 10 years of her outstanding annual horror anthologies.
And now from Publisher's Weekly:
Datlow's 10th-anniversary volume of horror shorts is a stunning and flawless collection that showcases the most terrifyingly beautiful writing of the genre …. Datlow's palate for the fearful and the chilling knows no genre constraint, encompassing the undead, the supernatural, and the cruelty perpetrated by ordinary humans. Exciting, literary, and utterly scary, this anthology is nothing short of exceptional.